Select Canada, is a professional manufacturer's rep organization established in 1980. We are a full service company, offering a full array of sales, marketing and warehousing expertise in Canada. We sell to a vast network of industrial, welding, rental and contractor supply distributors  and can take your product to market effectively, immediately, and at a low cost.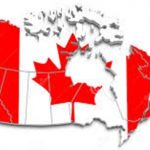 Select Canada is located in Mississauga, Ontario, adjacent to Toronto, Canada's largest city, and the industrial heartland of Canada.
We've designed our facilities for ease of shipping and receiving, and can provide our distributors with same-day shipping or pick-up.